Princeton Junction Pest Control & Termite Treatments
Bed bugs, termites, rodents, and cockroaches… these are just a few of the many crawling, swarming or flying pests that cause headaches to homeowners in Princeton Junction and throughout Mercer County, New Jersey. These pests are more than just annoying and disgusting nuisances. They also cause extensive – and expensive – property damage throughout the year.
Even worse, many of these unwanted creatures are known carriers and transmitters of diseases that could endanger the health of you, your family and even your pets. If you're like many homeowners, you don't want to bombard your property with chemical pesticides that can present their own health risks. Fortunately, there are other effective alternatives for pest control in Princeton Junction, New Jersey that don't require subjecting your family to toxic substances.
Green Pest Solutions: Your Source for Pest Control Services
Green Pest Solutions is a residential and commercial service provider of pest and termite control solutions in Princeton Junction, New Jersey. As a local pest control solutions provider, we have a unique understanding of the insect and rodent control problems that are specific to the area. We have the knowledge and experience to eliminate an infestation issue quickly and efficiently, through Integrated Pest Management – baiting and trapping where necessary, while reducing the use of chemical pesticides.
We're the New Jersey Termite Control Experts
Eastern subterranean termites are a menace in Princeton Junction. Green Pest Solutions can provide fast and reliable termite extermination services that can make these destructive, wood-chewing pests a thing of the past. We'll come to your New Jersey property and perform a complete home termite inspection at no charge. If we spot signs of termite activity, we can recommend and administer the best treatment solutions for your needs and budget.
Other Types of Pest Control
Nobody wants to live with a rat or mouse infestation, or put up with swarms of biting, blood-sucking, disease-carrying mosquitoes. Our highly-trained exterminators in Princeton Junction, New Jersey can eliminate these pests, as well as bed bugs, stink bugs, roaches and more. If it walks, crawls or flies, we can get rid of it in a hurry and keep it from coming back!
Our Green Band Protection System Gets Rid of Pests Without Spraying
Our popular Green Band Protection System offers a family- and budget-friendly pest control solution for Princeton Junction, New Jersey homeowners. We'll administer an Integrated Pest Management strategy by baiting and trapping where essential, followed by spraying EPA-approved products around the perimeter of your home if needed or requested.
With the Green Band Protection System, you'll be able to get rid of your particular nuisance pest, while having the peace of mind knowing that your family and pets are safe from disease-carrying pests.
Contact Us to Schedule a Free In-Home Pest Inspection Today
The first step to getting reliable, lasting pest control in Princeton, New Jersey is to give Green Pest Solutions a call at 877-636-9469. We'll also give you $50 off the cost of any residential service treatment!
Local Reviews
for Princeton Junction, NJ
Green Pest Solutions
Rated
4.8
out of 5 stars based on
5
customer reviews
Powered by Nearby Now
---
Thorough and quick
Piyali

-

West Windsor Township

,

NJ



Review of Green Pest Solutions
Johnny went above and beyond. He was very thorough and quick.
---
Excellent servlce
SFBayou

-

West Windsor Township

,

NJ



Review of Green Pest Solutions
Daniel was great. I am in a new house (and new state) and learned alot about both from him. Plus he likes cats!
---
History of good service
Patricia

-

West Windsor Township

,

NJ



Review of Green Pest Solutions
I asked service tech to check mouse bait box in shed, which according to his notes, he did not. The shed is an important access point for mice to enter our house.
---
Good guys who were thorough.
Miriam

-

West Windsor Township

,

NJ



Review of Green Pest Solutions
They did great. Will know if it worked if we don't see any ants in 30 days.
---
Sam C.
Today I completed your initial pest control service for carpenter ants. A liquid residual product was applied to the exterior one foot up and one foot out from the house foundation. This will help eliminate/prevent ant from getting inside the house as well as other seasonal pest. I gave the customer some ant arena bait stations to place anywhere the ants are seen indoors. Customer's wife pointed out an area where the ants have been seen outside and I made sure to spray as well as place some granular which targets the carpenter ants. Please allow 10-14 days to see best results. Give us a call if any questions or concerns arises. Thank you for choosing green pest solutions!!!
Near
Line Rd,

West Windsor Township

,

NJ

08550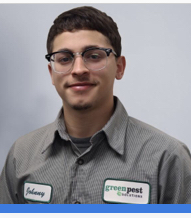 Jonthony M.
Hello! Today I was here for your quarterly service for general pest, first i applied a liquid treatment inside throughout the entire 1st floor as a preventative for pest. Then I performed a thorough inspection around the exterior for any entry points or current pest activity and none was found during todays inspection, then I removed all the cobwebs from around the exterior of the property. Last I applied a liquid treatment around the exterior of the property, windows, doorways, underneath the eaves and foundation as a preventative for pest. Please allow 10-14 days for the materials to take full affect. Thank you for choosing Green Pest Solution and I hope you have a wonderful day.
Near
Westwinds Dr,

West Windsor Township

,

NJ

08550
Martin W.
Today I completed your quarterly pest control service. A liquid residual treatment was applied around the exterior perimeter on foundation of home. Also a carpenter ant granular was spread around the exterior in mulch beds and nearby shrubs/bushes. Ant gel baited arenas were left in upstairs bedrooms and bathrooms. These applications are to aid in the prevention of insect entry and control. Please allow up to 14 days to see a decrease in activity. All interior mouse bait stations in basement and garage were inspected, moderate activity was found in basement stations. As well in the exterior rodent bait station. All stations were refilled when needed. Please contact our office if you have any questions or concerns. Thank you for using Green Pest Solutions and have a great day.
Near
Hathaway Dr,

West Windsor Township

,

NJ

08550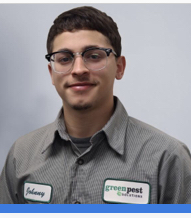 Jonthony M.
Quarterly service
Near
Oakwood Way,

West Windsor Township

,

NJ

08550
Jake K.
Good morning, today I was here and completed your quarterly pest control service visit. I started by applying a liquid residual treatment along the foundation, underneath siding, around windows, and underneath eaves. Treatment was also applied inside of the garage along the foundation ledge and garage doors. I replace two glue boards inside of the garage as well to Help with General pest activity. Please allow 10 to 14 days in order to see any decrease in pest activity. Thank you once again for choosing Green pest solutions and have a great rest of your day.
Near
Pinflower Ln,

West Windsor Township

,

NJ

08550