Gloucester County, New Jersey
Pest Control
---
Gloucester is the largest growing county in New Jersey. An hour from Atlantic City and right near Philadelphia, it's a popular area for commuters and a very popular place for families.
But like any city in the New Jersey area, it's not without its pest problems. All green areas close to water can be swarming with pests, and in Gloucester County the number one place to call is Green Pest Solutions – your local pest control company.
Affordable Quarterly Extermination
Green Pest Solutions is a local extermination company that provides a considerable amount of work to the Gloucester County residents. We're happy to travel to all areas of Gloucester County, including:
Mantua Township
Deptford
Glassboro
Williamstown
Washington Township and More.
Our technicians are happy to travel to any location in Gloucester County, New Jersey, and prove that we have the skill and expertise necessary to keep your home pest free. Our Green Band Protection quarterly pest control service is affordable enough for any homeowner, and if you're struggling with more bothersome pests, like stinging insects, termites, or bed bugs, we'd happily come to your home and use our experience to try to rid your home of those unwanted guests.
Local Extermination at an Affordable Price
Gloucester County has many older homes, which seem to attract a lot of pests. It is also very close to the airport, which can be a haven for bed bugs. Green Pest Solutions is there to ensure that you have nothing to fear. Contact us today at 877-636-9469 to get started controlling your pest problem.
Local Reviews
for Gloucester County, NJ
Green Pest Solutions
Rated
5.0
out of 5 stars based on
147
customer reviews
Powered by Nearby Now
---
Great service
Sturges

-

Woodbury

,

NJ



Review of Green Pest Solutions
The Technician Johnny is always prompt, friendly, and knowledgeable.
---
Fantastic
Evers

-

Glassboro

,

NJ



Review of Green Pest Solutions
Johnny is fantastic! He always provides excellent service with a personal touch. I recommended you guys to my mom who was actually at my house at the time of service and is going to be giving you guys a call but only wants Johnny just like me!
---
Great Service
Leonard

-

Swedesboro

,

NJ



Review of Green Pest Solutions
Johnny is pleasant, polite and does a great job. He goes beyond his expectations.
---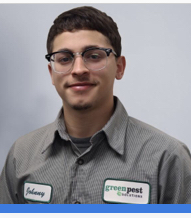 Jonthony M.
Quarterly
Near
Walden Way,

Woodbury

,

NJ

08096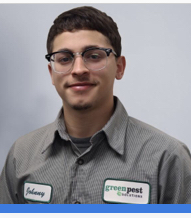 Jonthony M.
Hello! Today I was here for your 1st quarterly service, first i applied a liquid treatment inside throughout the entire basement as a preventative for pest. Then I performed a thorough inspection around the exterior for any entry points or current pest activity and none was found during today's inspection, then I removed all the cobwebs from around the exterior of the property. Last I applied a liquid treatment around the exterior of the property, windows, doorways, underneath the eaves, and foundation as a preventative for pest. Please allow 10-14 days for the materials to take full effect. Thank you for choosing Green Pest Solution and I hope you have a wonderful day.
Near
Deptford Rd,

Glassboro

,

NJ

08028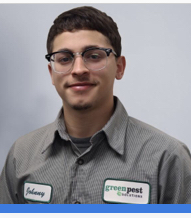 Jonthony M.
Quarterly
Near
Deedre Ln,

Glassboro

,

NJ

08028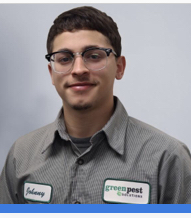 Jonthony M.
Qualified
Near
Paulsboro Rd,

Swedesboro

,

NJ

08085
Martin W.
Today I completed your quarterly pest control service. A liquid residual treatment was applied around the exterior of home. Also a Weber pole duster was used to knock down spider webs on the exterior. These applications are to aid in the prevention of insect entry and control. The exterior rodent bait stations were inspected and refilled with new bait. High activity was found. Please contact our office if you have any questions or concerns. Thank you for using Green Pest Solutions and have a great day.
Near
Cedar Ct,

Swedesboro

,

NJ

08085